OFSTED Information Summary
We were delighted with our most recent OfSTED report. In summary, we are again officially an OfSTED-rated GOOD school in all five categories and therefore GOOD overall!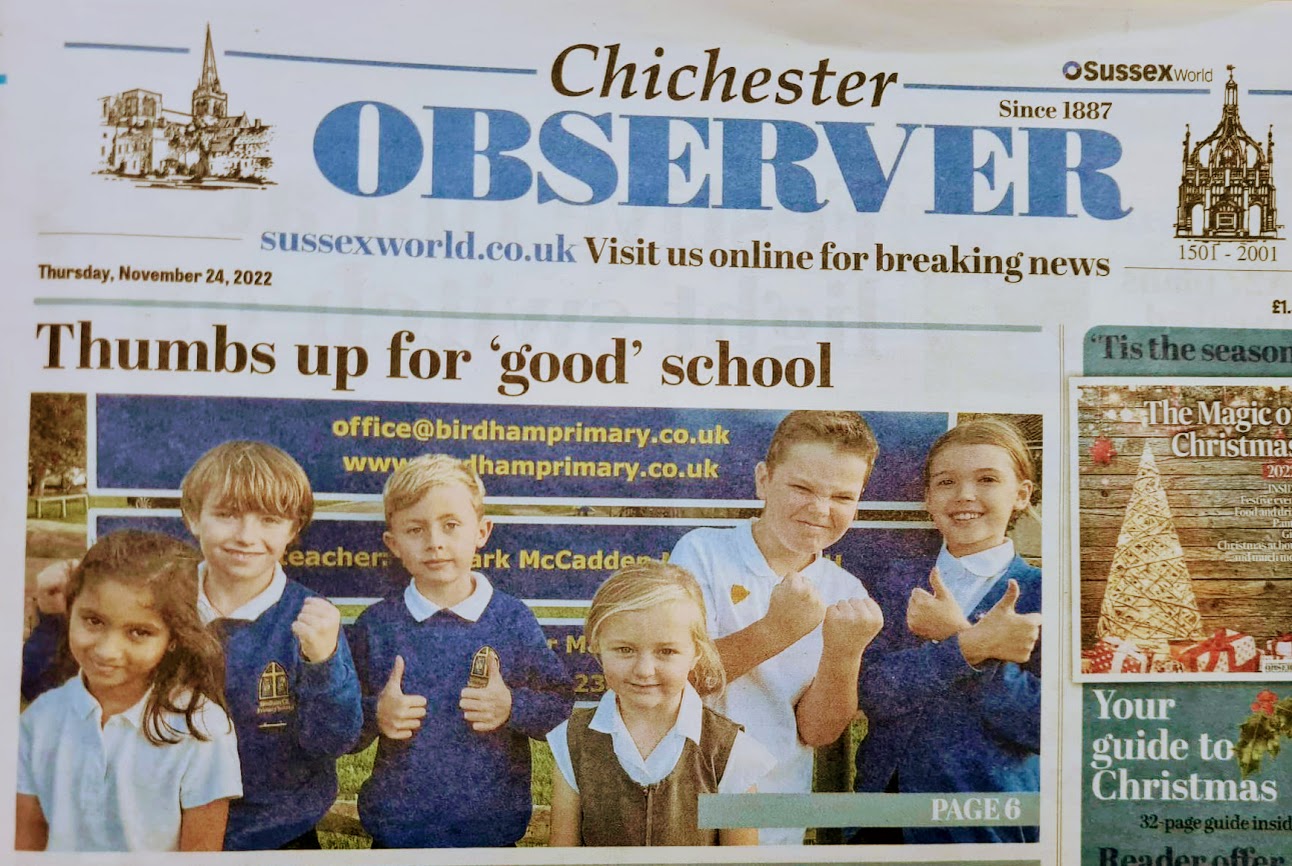 The key headlines are:
Pupils love coming to Birdham

… feel safe and enjoy the many opportunities on offer, building good friendships and showing respect to each other
Teachers are committed and ably support and care for pupils. Pupils know there is always an adult on hand to provide extra guidance.

Teachers have strong subject knowledge and use assessment well
From Reception, relationships between well-trained staff and children

are productive and nurturing
Leaders are strong and ambitious

for all pupils, and have worked tirelessly to develop an aspirational curriculum. Leaders quickly identify pupils who need extra support and put in place carefully considered action plans, particularly for pupils with SEND
Governors have been pivotal

in holding leaders to account and fulfilling their statutory responsibilities
Staff are

well trained and feel supported

in carrying out their roles [and] leaders have developed staff's subject expertise to develop and ambitious curriculum
There is also only one Area for Improvement – and that was to continue developing aspects of some of our foundation subjects.